Welcome to ICDEL 2018
2018 International Conference on Distance Education and Learning (ICDEL 2018) will be held in Beijing, China during May 26-28, 2018.
Asia Society of Researcher(ASR) is proud to host a global gathering of theorists and experts in advanced characterization techniques in the highly complex field of Distance Education and Learning. Join researchers, practitioners, and scientists in discussion of the latest methods, research developments, and future opportunities the ever changing field of Distance Education and Learning presents. Hear from visionary presenters on the extraordinary growth and cutting edge developments currently under way in the Distance Education and Learning.
远程教育与学习是近几年最热门的话题,远程教育可以自主的分配时间。在工作和生活的各种压力面前,我们很难保证每天有固定的时间参加业务学习,而远程教育恰恰在这方面给我们提供了方便,可以让我们根据自己的业余时间合理的安排学习时间,完全不受时间限制,更好地提高自。2018年远程教育与学习国际会议 将于2018年5月26-28日在中国北京召开。会议旨在促进远程教育与学习等领域的学术交流与合作,热忱欢迎从事相关技术研究的专家、学者和专业技术人员踊跃投稿并参加大会。
Held in: BUPT Hotel (Beijing University of Posts and Telecommunications Hotel)
Publication
All submitted conference papers will be blind peer reviewed by three competent reviewers. After a careful reviewing process, all accepted papers after proper registration and presentation, will be published in the Conference Proceedings of ICDEL 2018. which will be into International Conference Proceedings Series by ACM, and archived in the ACM Digital Library. The proceedings will be indexed by Ei Compendex, Scopus, and others. The conference abstracts and proceedings book, CD and certificate of presentation will be distributed to participants at the conference registration desk.
ISBN of ICDEL Proceedings is: 978-1-4503-6431-7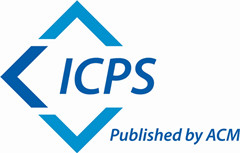 ICDEL 2018 会议收录的文章将以论文集形式由ACM出版,被提交至ACM数据库,并被 EI Compendex 和 Scopus 等各大检索机构机构, 文章作者将被邀请参会展示研究报告
Submit papers
Please or please submit your paper via:online submission system, Any question, please contact : icdel@asr.org;
Please find the paper format here(submitted papers need to follow the required fonts strictly): Full paper Paper Format
Abstract Submission( Presenters):Abstract format
If you do not need to publish any paper, you may attend our conference as oral/poster presenter,or listener. The submitted abstract should contain a sufficient summary of the paper and outline of goals, results and conclusion, including conveying sufficient understanding when read in isolation from the paper
Paper acceptance criteria
*Papers that do not contain an original research contribution will be rejected. Papers that are so badly written as not to be understandable will be rejected, as well as papers where authors engage in extensive self-plagiarism.
*All submitted papers will go through a double-blind reviewing process by at least two reviewers drawn from the chairs of committees. if you don't want do publish any paper, you are welcome to join the conference as presenter, listener.

Important date
| | |
| --- | --- |
| Submission deadline/投稿截止日 | January 30, 2018 / 2018年1月30日 |
| Review Decisions/通知时间 | February 25, 2018 / 2018年2月25日 |
| Registration deadline/注册截止日 | March 10, 2018 / 2018年3月10日 |
| ICDEL 2018/会议时间 | May 26-28, 2018/ 2018年5月26-28日 |
Please check the location of the conference venue. (Read More)
Three speakers will participate in ICDEL 2018. Welcome! (Read More)
Welcome to join us in Beijing, China during May 26-28, 2018 for 2018 International Conference on Distance Education and Learning (ICDEL 2018) .
Programme
May 26, 2018: Registration

May 27, 2018: Opening Ceremony+KN Speech+Technical Sessions
May 28, 2018: One day tour or Technical Sessions+ Half day tour/Lab tours(Pending)
Beijing
Supported By
Oral Presentation Guidelines
· Oral presentations of volunteered papers are 12 minutes with 3 minutes for discussion(15 minutes in total for Q&A.)
· All presenters must bring their PowerPoint/PDF presentation on a USB memory key one hour before their presentation to have it pre‐loaded on the session computers. Individual presentations then begin with the click of a mouse.
· All events are conducted in English
· Practice your presentation before and and time it.
· Use active words, short sentences. Words should reinforce visual material.
· Our events are designed to be as interactive and frank as possible. All speakers and participants are encouraged to participate in their own personal capacity.
· Participants are encouraged to contribute in their own personal capacity
· Speak loudly and clearly.
· You may wish to bring business cards to share your contact information with other conference attendees.